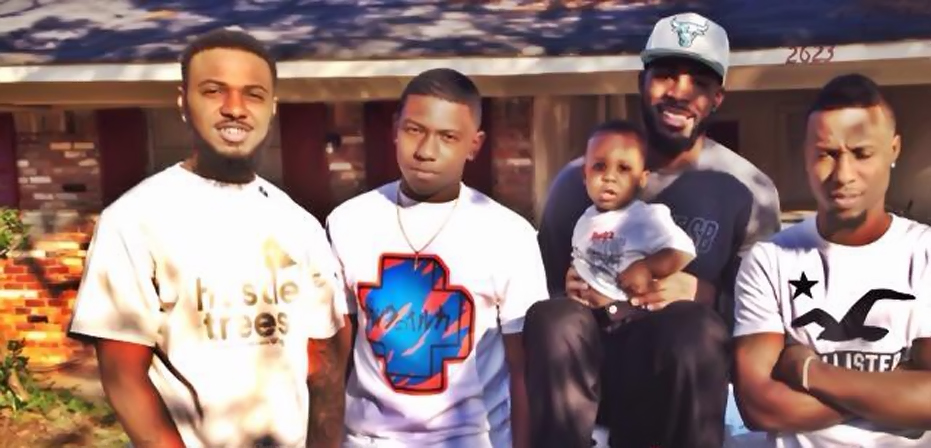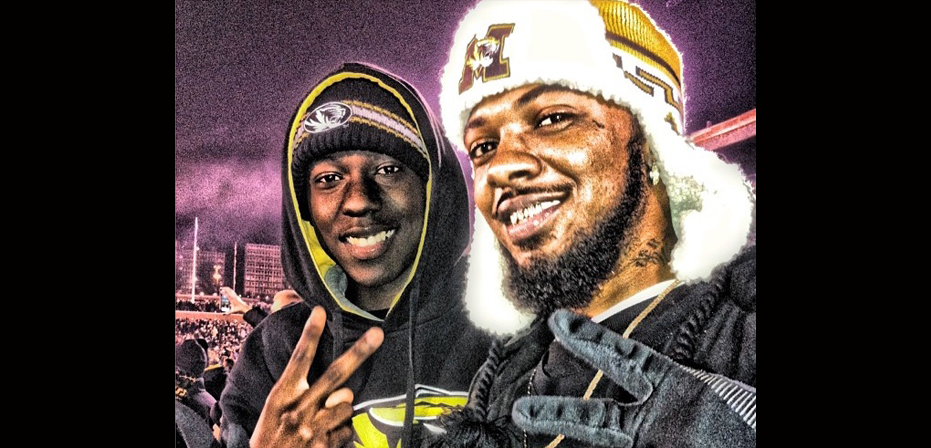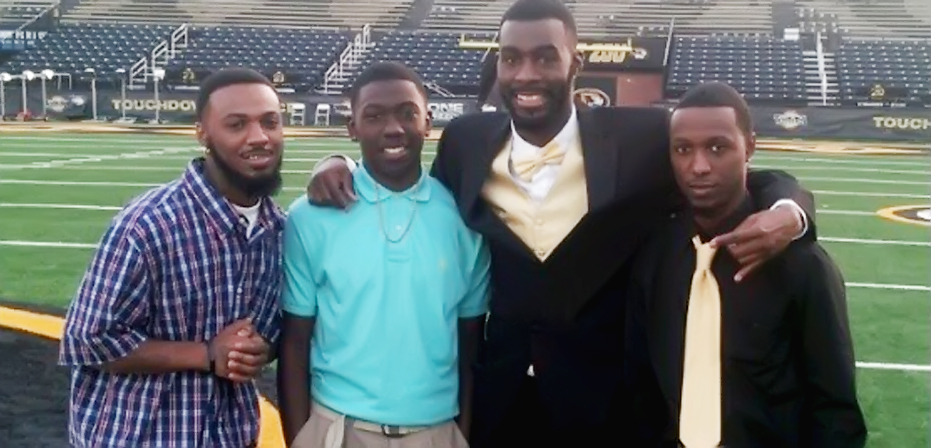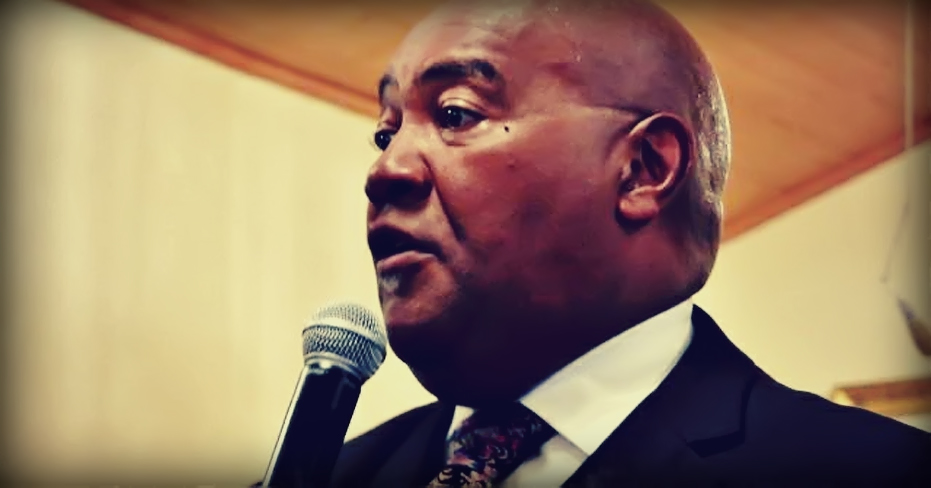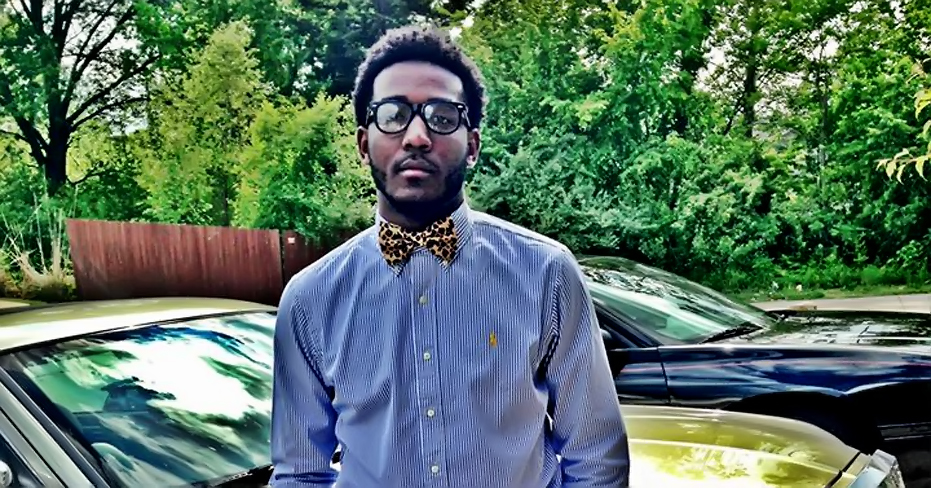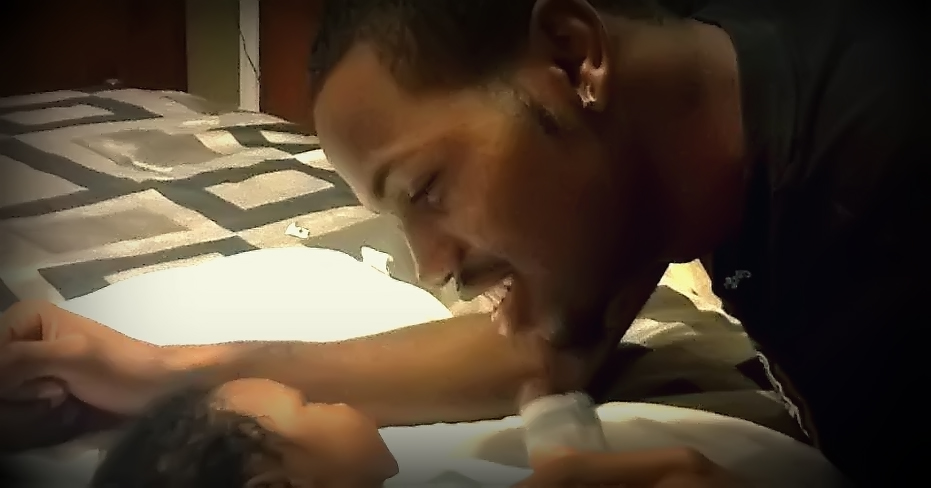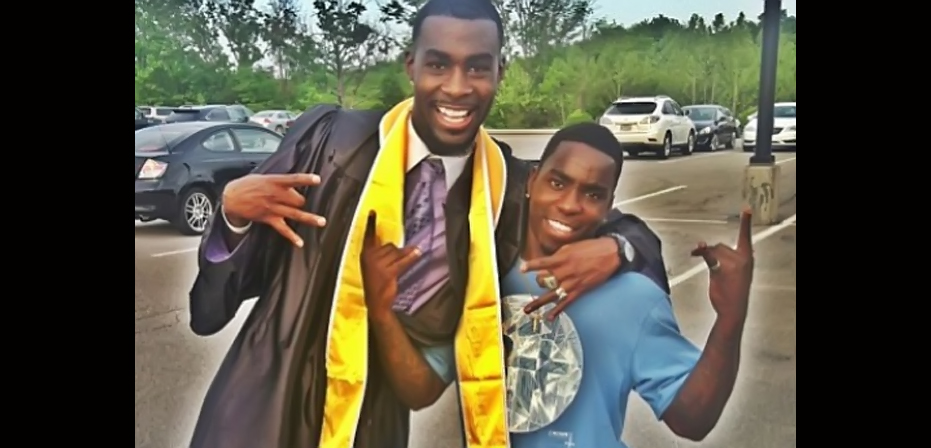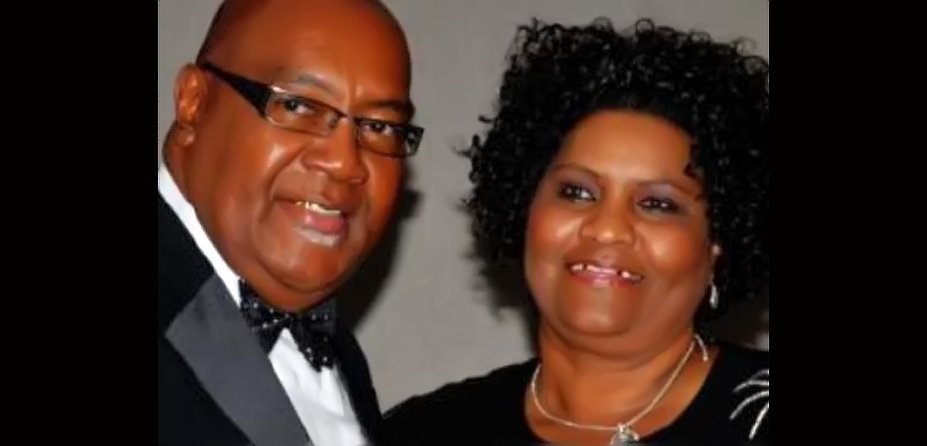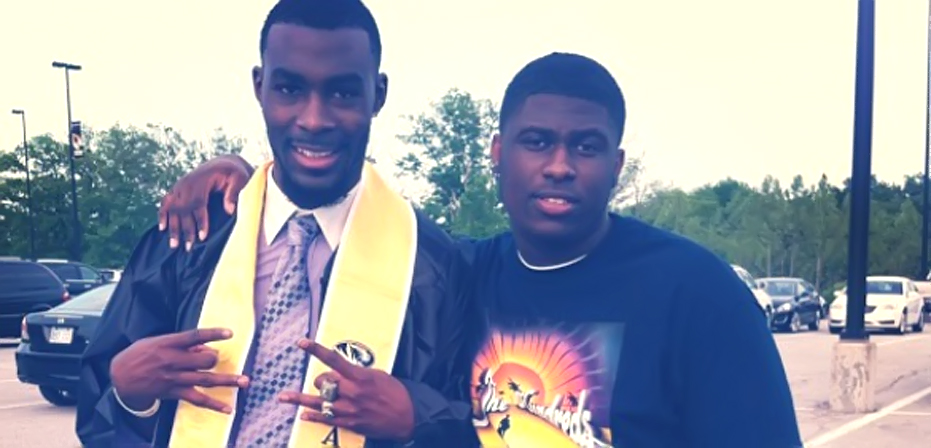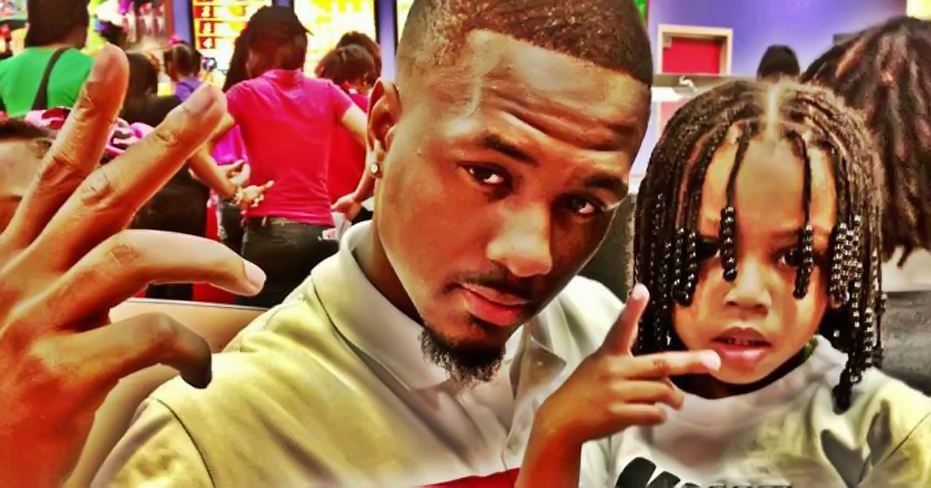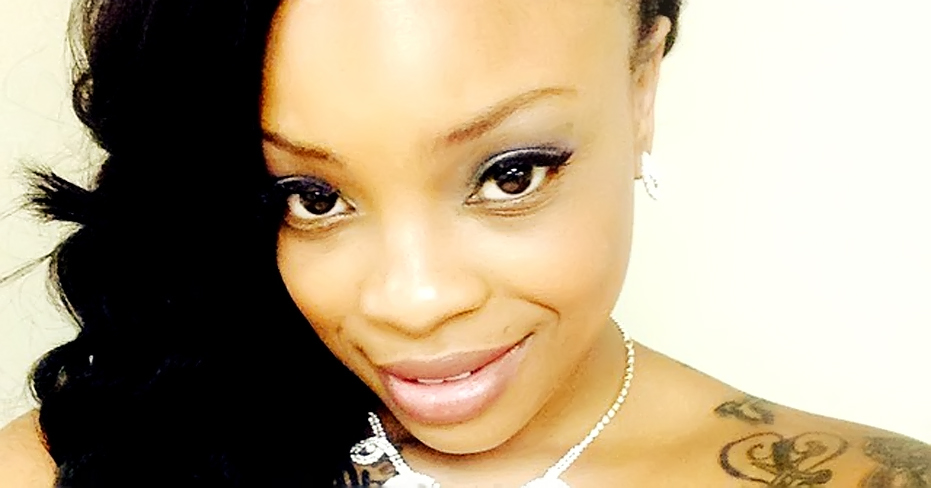 LaCourtney Washington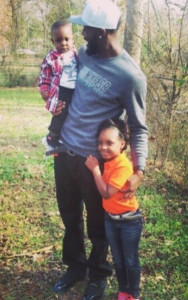 LaCourtney is much more than a brother to me — he's the man who kept our family together. When our mother passed away in 2006, family members far and wide offered my brothers and I a room in their house or even just a spot on the couch, but none of them had enough room for all four of us. LaCourtney, then 19 years old with a newborn daughter, stepped up and became the head of our household to keep us together.
He gave up his dreams of going to college and striking out on his own to care for us. He worked to put food on the table, pay the bills, keep the lights on, and make sure all three of us were going to school and staying on the right track. LaCourtney took on the role of father, mother, brother, and guardian so we could make something of ourselves.
Without LaCourtney and his sacrifices, who can say where I would be today?
Would I be a college graduate? Would I be an NFL hopeful? Would I have the values I have today? His sacrifice inspires me every day to work hard and put others ahead of myself.
Tobias Washington
My older brother Tobias is proof that being a man doesn't mean hiding your heart. After our mother passed away, our family needed someone to lean on. Tobias became the person we could count on to let us know we were loved and cared for.
Tobias made sure we were OK and checked in on us, making us feel secure and comforted.
Without parents to give us unconditional adoration, Tobias was the one who showed his love outwardly and shamelessly. I can always count on Tobias' passion and heart to keep me going when things get tough.
Tomarious Washington
Tomarious was only 9 years old when our mother passed away. Experiencing that kind of loss at a young age is extremely difficult, but he took his grief and channeled it into his fearless personality, unafraid of tragedy or failure.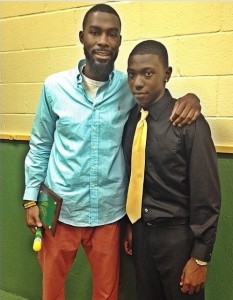 It was a blessing to have his energy by my side — at 12, he was the ball boy for my high school football team. We were together all the time, and he was there for every game, watching me play my way to a scholarship to Louisiana Tech.
My initial decision to go to Louisiana Tech was strongly influenced by my little brother — with him only 12 years old, I wanted to stay close to home. But he was also a major factor in the change of heart that led me to Mizzou. I knew that going to Mizzou would mean moving away from Tomarious, and he knew that too. But he encouraged me every step of the way.
Tomarious knew that being a Tiger would open up doors, and he wanted nothing less for me.
At 12 years old, Tomarious was strong and wise beyond his years, and he's still not afraid to take on life with excitement and fearlessness.
Jimmy Smith
Jimmy Smith is one of the greatest leaders I've ever met. The pastor at my church in Shreveport, Jimmy was the first male figure in my life to show me how a man should act.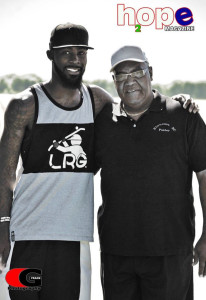 He taught me how to work hard, put food on the table, keep a family together, and put other people first. Jimmy opened up his home and his church to me, and he showed me genuine love and care when I needed it the most.
It's the small things that make a leader great. Jimmy didn't need to know how I was doing in school; he wanted to. True leadership is about doing the right thing day in and day out, no matter what, and making sure your loved ones are taken care of. Jimmy Smith taught me by example, showing me how I should conduct myself as a man of integrity and as a leader.
Jordan Lewis
Jordan Lewis, the quarterback of my high school football team, is the perfect example of proving to society that nothing's impossible. He had an unstable upbringing, bouncing between foster homes and family members during his childhood. Even in high school, he didn't have an adult role model to lean on. Jordan was independent and hard working, and he made it through high school when the odds were against him.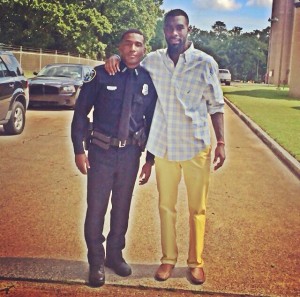 After becoming a father, Jordan could've given up on the idea of college and kept his job in Shreveport, but he's not one to settle. Jordan joined the police academy and graduated as an officer in June 2014. Jordan worked toward his vision for himself, not anyone else's.
Jordan's ambition is contagious. It's special to meet someone who isn't afraid to go against the grain and be something society says they shouldn't. The people you surround yourself with can either make you better or worse, and Jordan and the rest of our group of hard-working friends all helped foster the ambition I have today.
Trevor Mitchell
Honesty is a rare but invaluable quality to have in a friend, so I'm lucky to have Trevor Mitchell by my side. If I want to vent or I need someone to tell me the absolute truth, he's my guy. I can count on Trevor to tell me what he thinks I'm doing right, what I'm doing wrong, and what I should do next.
My friends and I are so similar, we can't help but bump heads every once in a while. Trevor, though, is one person I've never clashed with.
We all need a "Trevor" in our lives…someone we can trust to help us work through our problems without judgment.
Not only is he someone who will listen and care about me, but he has the strength to be honest and tell me what I need to hear, not what I want to hear.
Gemario Ester
Gemario was never content to settle for less than his potential. He lost both his parents early on, and he lived with his grandmother and his siblings when he and I became friends. My senior year of high school, my brothers and I were struggling, so Gemario and his grandmother opened up their home to me. That year, Gemario's grandmother passed away. As a high schooler, Gemario saw the last adult role model in his life slip away. After that kind of earth-shattering loss, how do you carry on?
I worried he would fall victim to the streets, like much of his family did, but he was determined to push through.
Germario worked to put himself through school, and he's on track to soon become the first college graduate in his family.
With so much standing in his way, Gemario found it in himself to persevere and make his own path.
Vera Smith
Vera Smith, Jimmy's wife, is the most upbeat and joyful woman I know. She brightens up a whole room — even if it's just her voice over the phone — and she gives you the chance to see things in a much brighter and more positive way.
Vera will work incredibly hard to put others at ease. She wants her loved ones and total strangers alike to feel comfortable and happy when she's around.
Vera brings so much happiness and energy to the lives of others, including mine, and that kind of positivity is contagious.
Her joy reminds me that if she's this excited about life, there are nothing but blue skies ahead for me.
Roovelroe Swan
Since I met Roovelroe Swan in the sixth grade, he has been the same person. No matter what his surroundings are or who he's with, he doesn't change. He knows who he wants to be and he lives his own life, day in and day out.
As I've gotten older, I've begun to appreciate how important it is to have a stabilizing force like Roovelroe in my life.
Roovelroe's stability and dependability are incredibly important to me as I start the next chapter of my career. Being at this new level, people tell me I have to act a certain way, dress a certain way, and do certain things, but Roovelroe shows me that I can be myself, no matter what.
Josh Baker
Josh is one of the most special people in my life. The two of us were fast friends — I started hanging out with him in the sixth grade, and soon enough we started spending time with each other's families. Josh was there at the game the night my mother passed.
From that moment on, Josh's family treated me like one of their own.
They took me in as one of their own, helping me with whatever I needed, whether that was rides to school and practices, money, or just a family to lean on. They provided for me. They let me stay in their home for days, weeks, even months on end, treating me just like they would their own blood family. It didn't matter if it was Thanksgiving, Christmas, or Fourth of July — they were loyal to me.
Just before I graduated from Mizzou, Josh and his grandparents, Pastor Jimmy Smith and his wife Vera, drove 11 hours from Shreveport to Columbia to watch me walk across the stage to get my degree. They left as soon as Jimmy got off work on Friday night to be there in time for my ceremony Saturday morning, then they turned right back around to be home in time for Jimmy to preach on Sunday morning. All that for someone who isn't even their relative? That's loyalty.
LaToria Williams
For someone who isn't a blood relative, LaToria has shown me more about family than most. LaToria, who has two children with my oldest brother LaCourtney, started living with us right before my mother passed away. From that point on, she never missed a day by our sides. She made sure the house was clean, the dishes were done, and that we were all taken care of.
When times were hard and the lights were off, she stayed with us — LaToria was all-in. She worked to keep us together, from helping with rent to preparing home-cooked meals.
LaToria is truly the unsung hero of those difficult years, and we needed her every step of the way.
She chose to struggle alongside us, and she put our needs ahead of her own like true family.